The estimated cost of global cyber crime is hundreds of billions of dollars annually. The estimated cost of such crime in the U.S. alone is in the very high tens of billions of dollars annually. Companies must take measures to protect their Intellectual Property against cyber attacks and internal data leaks to ensure it retains its value.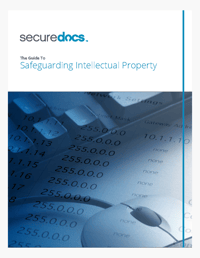 This whitepaper reviews:
The basics of Intellectual Property
The costs of compromised Intellectual Property
Steps to take to protect your Intellectual Property
Download the whitepaper to learn more.
Your information will never be shared. View our Privacy Policy.